(C)Ohashi photograph office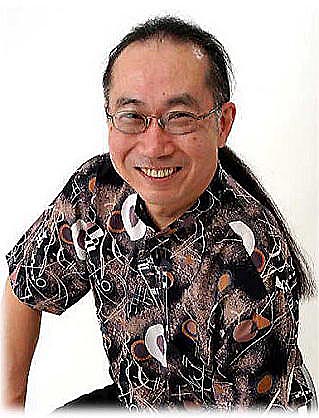 Pianist and composer Kei Akagi - born March 16, 1953 in Sendai, Japan - spent his childhood years in Cleveland, Ohio, where he trained at the Cleveland Music School Settlement, studying piano, theory, and music history. Returning to Japan in his early teens, he eventually studied philosophy and music composition at International Christian University in Tokyo. Upon graduation he was accepted as a graduate student in the Doctorate Program in Philosophy at the University of California, Santa Barbara. While pursuing his studies there, he also found time to compose and orchestrate music for the University jazz band, as well as performing locally in various bands. He turned to music as a full-time professional at the age of twenty-five.

Kei Akagi has been a mainstay of the international jazz world for over two decades. Perhaps best known for his work as a member of the Miles Davis band in the late 1980's, his career also includes extended associations with major figures such as Stanley Turrentine, James Newton, Joe Farrell, Al DiMeola, and Airto Moreira. In addition, he has performed or recorded with Art Pepper, Blue Mitchell, Freddie Hubbard, Ron Carter, Charlie Haden, Charnett Moffett, Tom Harrell, Bobby Shew, Eddie Harris, Slide Hampton, Steve Turre, Robin Eubanks, Jean-Luc Ponty, Jeff Watts, Allan Holdsworth, and others.

Akagi has recorded 13 CD's as a solo artist and leader. As a sideman and accompanist, he has appeared on over 60 CD's worldwide, including Miles Davis's last recorded works. He has also written numerous original works for his own and others' recordings, with over 40 compositions currently in publication.

He currently resides in California, where in addition to his professional activities, he is also a Professor of Music at the University of California, Irvine, teaching jazz theory, jazz history, and performance. He has recently completed a text on jazz theory and composition, which is being used by students at UCI as part of the Jazz Studies Program. He is also the recipient of the distinguished title of UCI Chancellor's Professor.